Journal — beautiful skin while traveling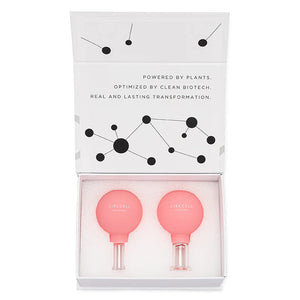 • abo eye serum • abo face serum • abo serum • anti-aging • beautiful skin while traveling • beauty • celebrity esthetician • Circ-Cell • circcell • Circcell Extraordinary Face Oil • circcell skincare • circulation • clean beauty • clean skincare • collagen • cupping • Extraordinary Face Oil • Extraordinary Face Oils • eye serum • facial cupping • facial oil • facial tools • facial yoga • healthy glow • healthy skin • ingredient absorption • Jacqueline's Blend • luxury beauty • luxury skincare • luxury spa • Modern Luxury • nancy's blend • natural beauty • natural skincare • non toxic skincare • non-toxic • nourishing • product infusion • radiant skin • skin care • skin circulation • skin laxity • skincare • skincare routine • Wooshie's Blend • youthful skin • youthful-looking skin
Facial cupping has been gaining popularity in recent years as a non-invasive and natural way to rejuvenate the skin. It offers a range of benefits for the skin, including increased circulation, improved collagen production, and reduced inflammation.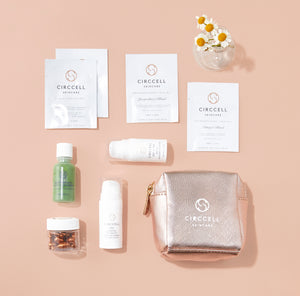 • beautiful skin while traveling • circcell • circcell skincare • clean skincare • skincare layering for travel • skincare travel • smart packing • smart travel • travel • travel kit • travel sizes
Easy Tips to Take Care of Your Skin While Traveling Keeping up with a healthy skincare routine while traveling can be a challenge. Keep reading to discover how you can...