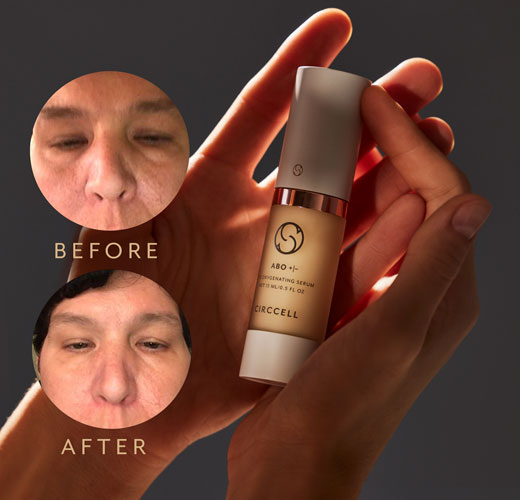 Transformational ABO Serums
Oxygen enriched complex supports restoration
Powerful, plant sourced humectants dramatically hydrate
Firm/combat wrinkles, improve puffiness and under eye circles
Learn More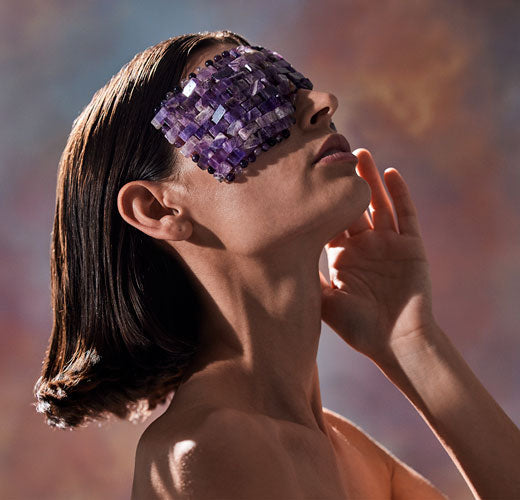 The Ultimate Skin Care Quiz
Your Skin. Your choices.
This 45 second quiz will help you navigate what your skin needs and what it craves.
Take the Quiz
Our potent and effective Dew pH Perfector.
The secret weapon in every Make-up artists tool kit.
Combo primer, pH balancing toner and serum
Reduce the appearance of pore size
Gently resurface
Dramatically hydrate
Use on face, neck, decollete, elbows, knees, cellulite
Learn More
Game. Set. Match.
Treating your skin to the products it needs daily is an investment. Discover a Set that matches those needs and it's game time!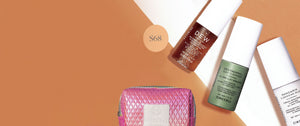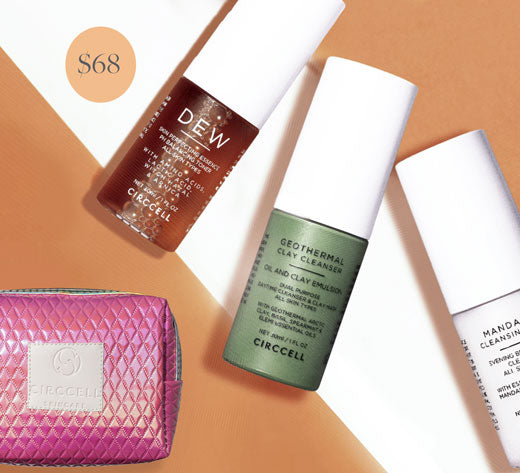 Cleansing Facial
On-The-Go
Cleanse impurities and boost radiance with our travel-friendly kit featuring some of our best-sellers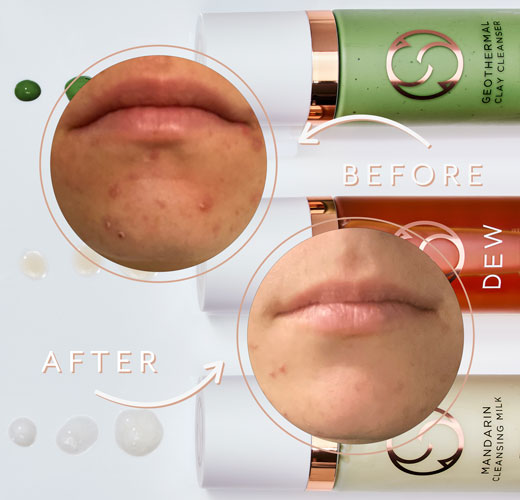 The Skin-Clearing Power of Our Daily Basics Trio
Daytime detoxifying Geothermal Clay Cleanser
Nightime brightening cleanser
Twice daily pH balancing essence
Learn More